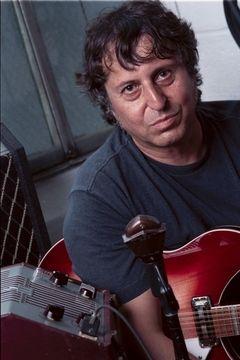 Remember that 2002 movie starring Hugh Grant called About A Boy? You know, the one where he plays a bachelor able to live comfortably on royalties he receives from a single Christmas song? Just wait till you hear the story on "Christmas Wrapping"!   
Meet Chris Butler, guitarist and primary songwriter for The Waitresses.  Chris is just your run-of-the-mill artist who…wrote his biggest hits from a woman's perspective, records music without the benefit of electricity and lives in a serial killer's house.  If that's not enough, he also grew up in Ohio in that late 70's music scene that gave us Chrissie Hynde, DEVO et al. And while attending college at Kent State, he took part in that infamous Vietnam War protest that resulted in the death of a close friend.
I hope you'll find this emotional roller coaster episode with the witty Chris Butler as fascinating to listen to as I did to record.