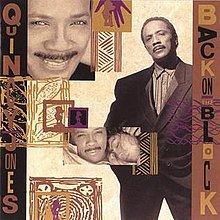 Audio engineer Brad Sundberg returns to discuss the making of the epic Quincy Jones album Back on the Block from 1989. The legendary producer called all of his famous friends to contribute to this opus of an album that went on to win seven Grammys and sell a million copies. Among the legends appearing on Back on the Block are Miles Davis, Ray Charles, Ella Fitzgerald, Ice T, Barry White, Sarah Vaughn, George Benson, James Ingram, Chaka Khan, Kool Moe Dee, the Brothers Johnson, Al B. Sure, Bobby McFerrin, Dizzy Gillespie and about a hundred others. Brad shares his stories from working on the project and what all these people are like one on one. If you're a music fan, you'll gobble up this entire conversation! 
And don't miss Brad's seminars! He goes around the world instructing classes what it was like working with the late Michael Jackson. Go to
www.inthestudiowithmj.com
for more information.